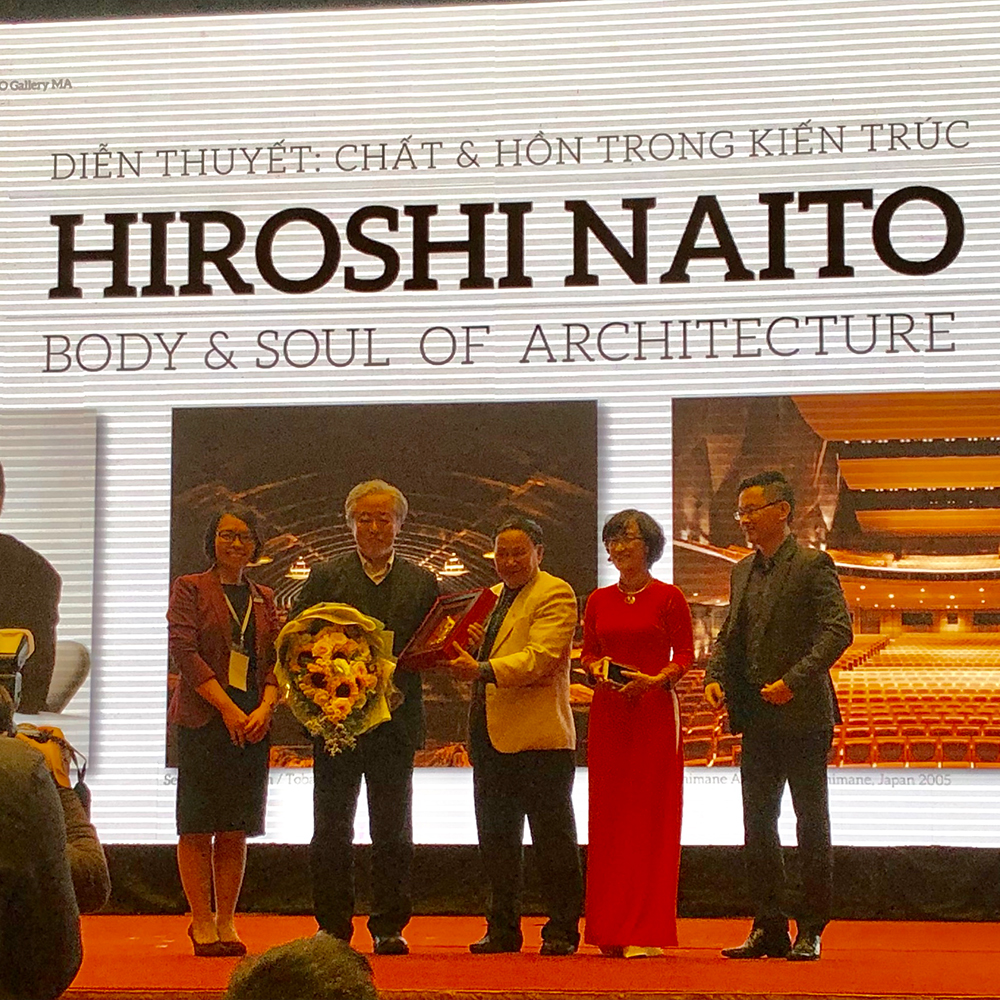 08/12/2018
TOTO Architect Talk /Body & Soul of Architecture by Hiroshi Naito
Among various kind of cultural support activities, TOTO Company who is continuosly having stimulation for architects, have hold an Architect Talk of Mr. Hiroshi Naito at National Convention Hall in Hanoi.
Architecture is formation of Building which is the Body and Space which is the Soul, especially without existence of Soul, Archiecture is not completed is the strong message which Mr. Naito has sent through the talk.
Eventhough, our design has to adapt requirements from company and client, we have to somehow blow Soul in.
How to make architecture become a formation factor of a developing city while preserving its identity is the big goal we are able to reach.