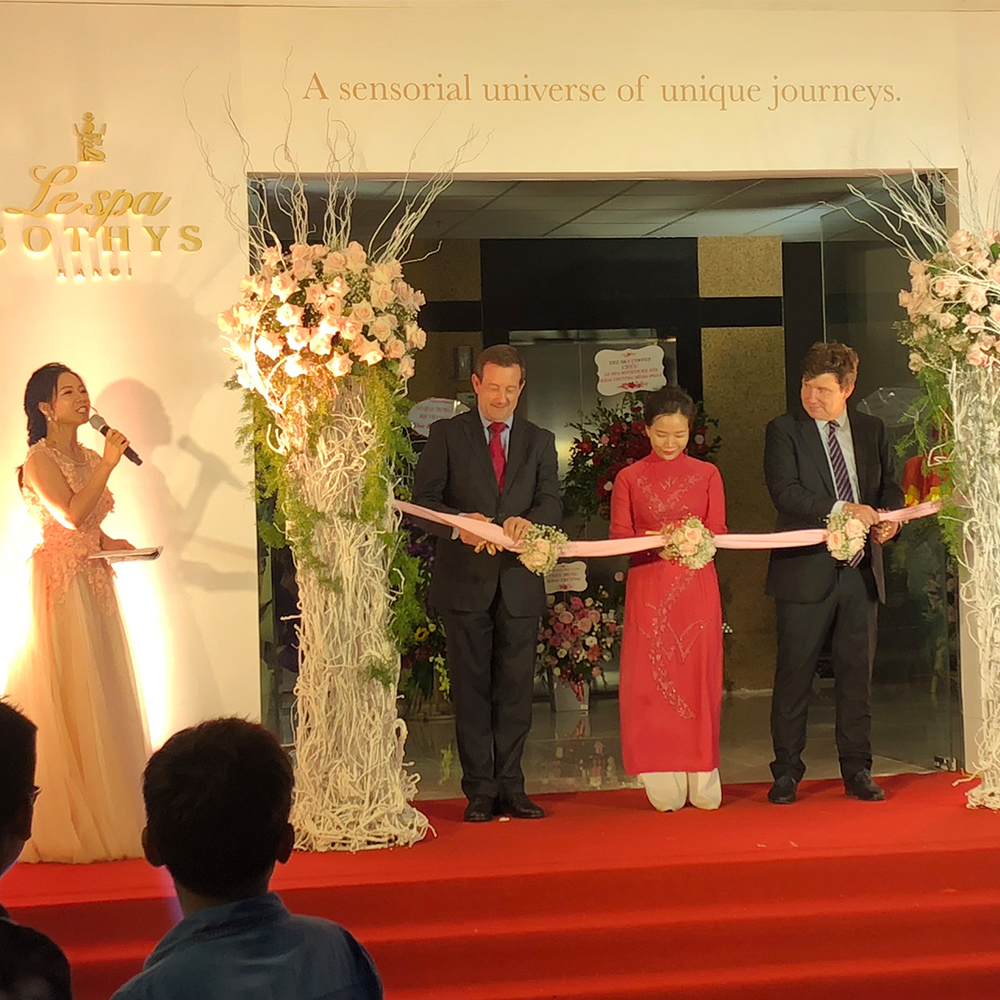 28/09/2018
Sothys Spa Opening
The interior of Sothys Spa, our first job, was completed and an opening ceremony was held with attendance of French Ambassador.
We are sincerely grateful to the owner who gave us the work.
In this Project, we paid attention to the design of the window to make natural light become lightly so that female skin looks more beautiful and also the selection of the finishing materials according to the nature oriented brand philosophy.