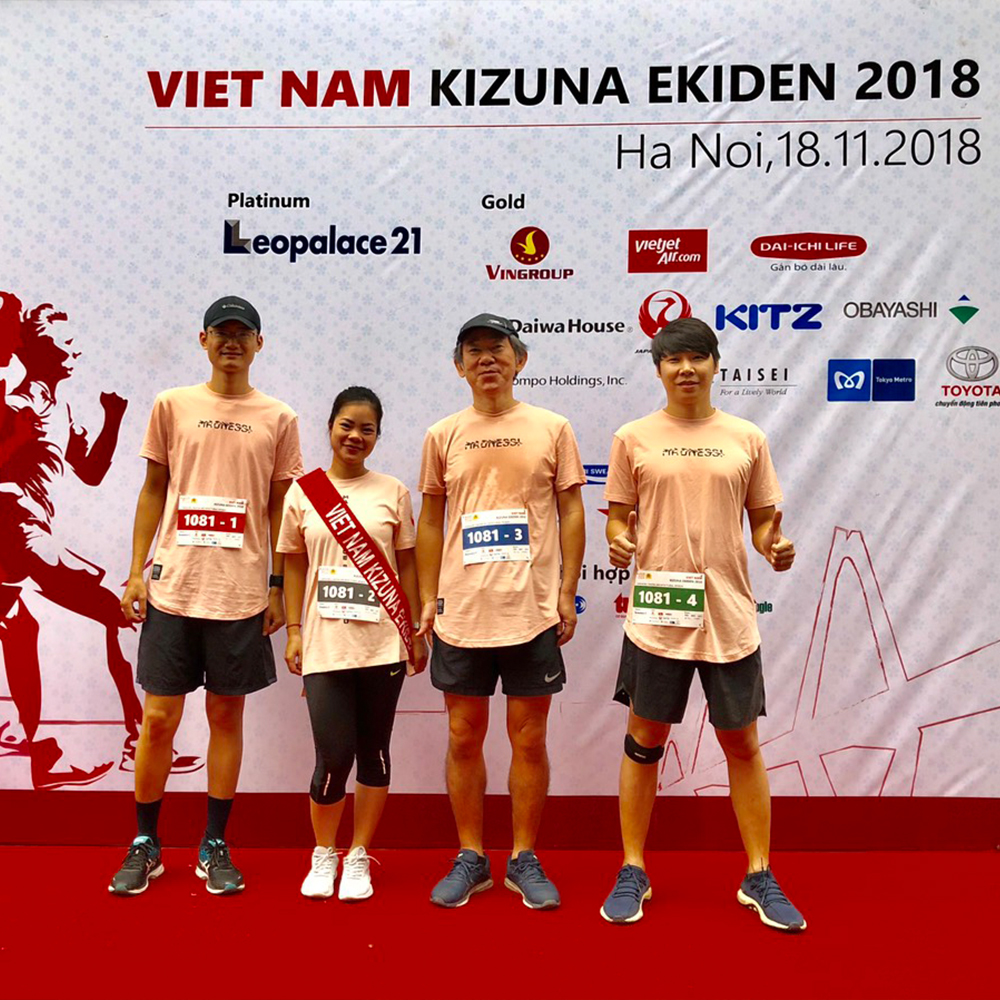 18/11/2018
Kizuna Ekiden
We've joined Kizuna Ekiden course around Hoan Kiem Lake – An event celebrated for 45 years anniversary of Diplomatic relation between Vietnam and Japan.
Normally there are 02 people running. I did concern about readiness to the race of our team member, but it went smoothly than expected.
Ekiden-Long distance relay race in which a sash named "Tasuki" is handed over to the next runner is a Japanese traditional sport, however, is it expected to be suitabe with Vietnamese national character?
I intented to see how it worked during my running however, while I haven't caught the answer, the race completed in excitement.
We would like to say my sincere thanks to the organizers – Vietnam Ministry of Public Security and related agencies and the sponsors firstly Leopalace 21 and others.